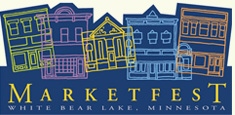 If you are not busy this Thursday come on down to Marketfest in White Bear Lake and enjoy some free ice cream.
This Thursday, June 20th 2013 The House will be participating in the attempt to build the World's Longest Sundae in hopes of setting a  New Guinness World Record of 1000 feet! The Current World Record, set by the South Carolina Governors School for Science and Mathematics, stands  at an impressive  815- Feet.  To create that monstrosity 180 Students and Faculty members use an impressive: 290 gallons of ice cream, 100 lbs of M&M's, 160 gallons of chocolate Syrup, 120 cans of whipped cream, 5000 cherries (the students must have been eating a lot) and a serving tray over 800 feet long.
"The sundae will require more than 200 gallons of vanilla ice cream, about 3,700 cherries, 100 cans of whipped cream and hundreds of gallons of chocolate sauce." said organizer John Lupo, owner of Grandma's Bakery. For more info visit worldrecordsundae.com
Where: This world record sundae attempt will span 3 city blocks during White Bear Lake's Marketfest. The sundae will be located outsides of Grandma's Bakery on 4th st at
2148 4th St, White Bear Lake, MN 55110.